Description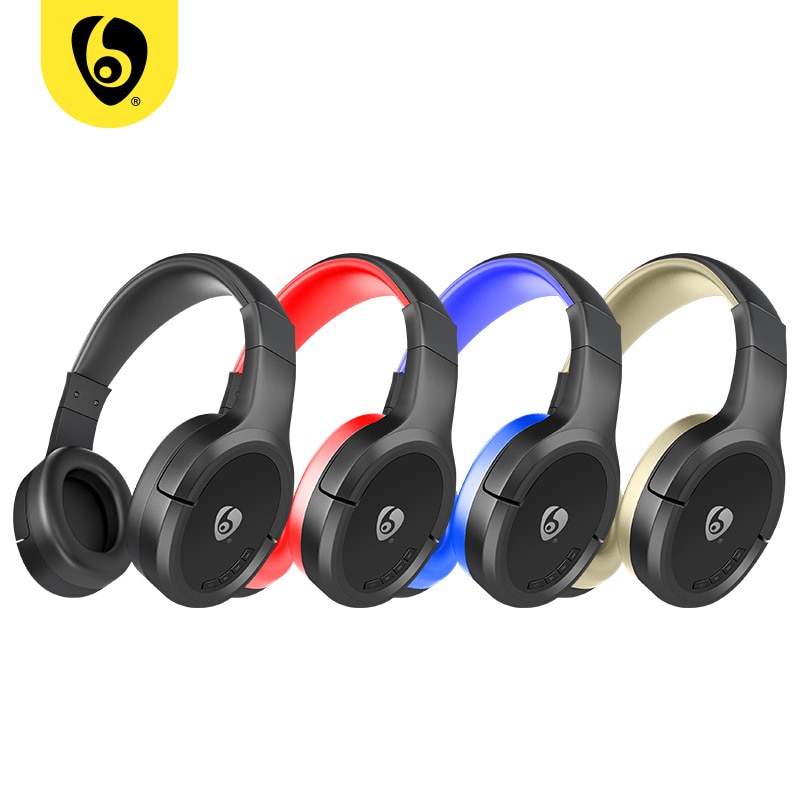 OVLENG MX777 Wireless Bluetooth Headphone with Built-in Microphone, FM Radio, Support Micro SD / TF Card to become MP3-player Walkman
√ Built-in FM Radio
√ Built-in Microphone
√ Bluetooth Fast Pairing and Stable Connection
√ Support Micro SD / TF Card to become MP3-player Walkman
· Attention: It does not support PS4, Xbox One.
1. Type: Wireless
2. Headphone type: Headphones
3. Wearing method: head-mounted
4. Headphone output source: universal
5. Plug diameter: wireless
6. Plug Type: Bluetooth
7. Whether wireless headphones: wireless headphones
8. With or without a microphone: Yes
9. Sound principle: dynamic
10. Headphone wire material: PVC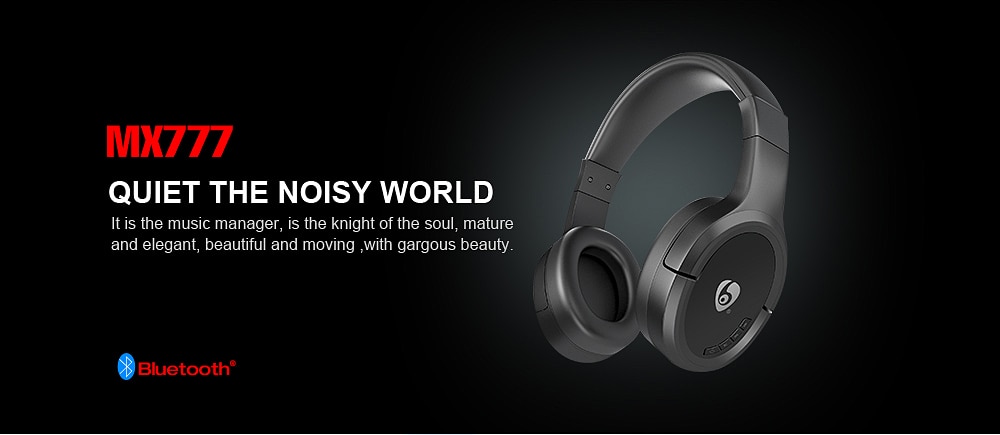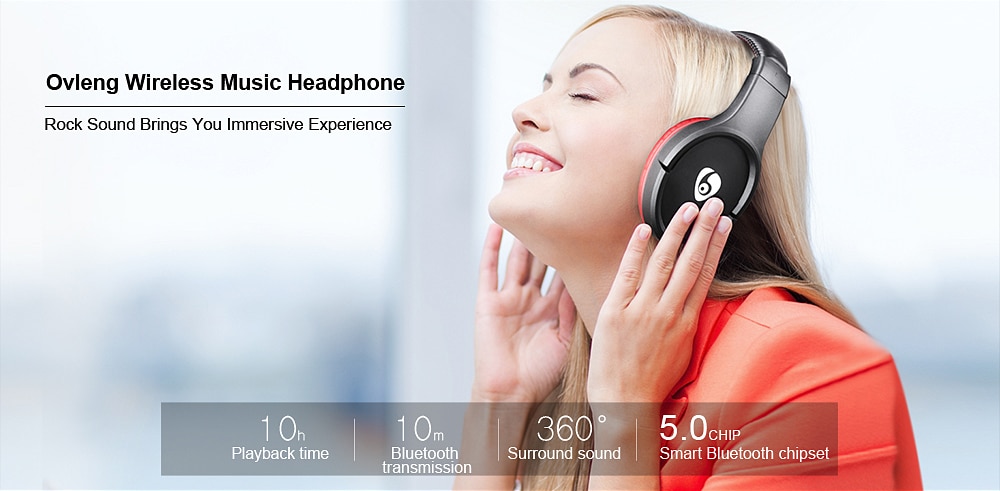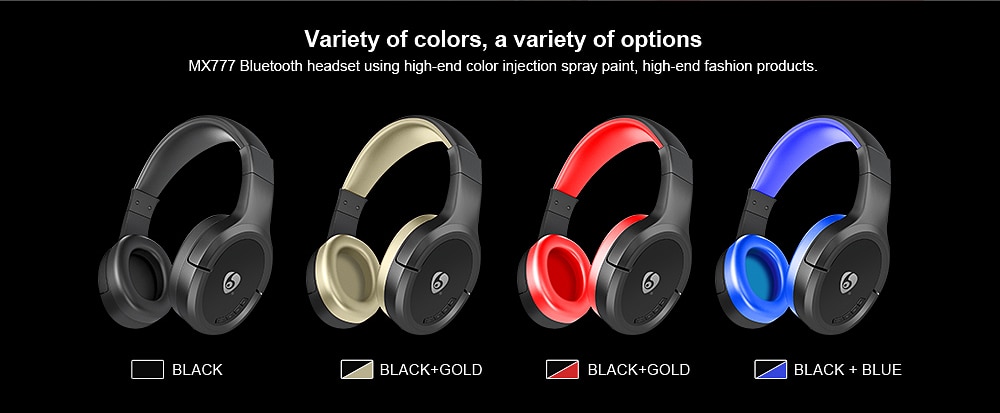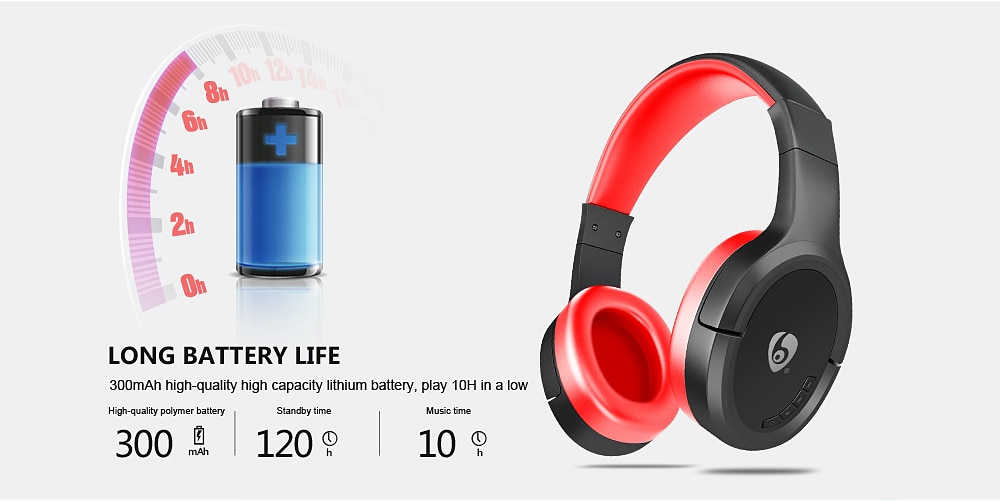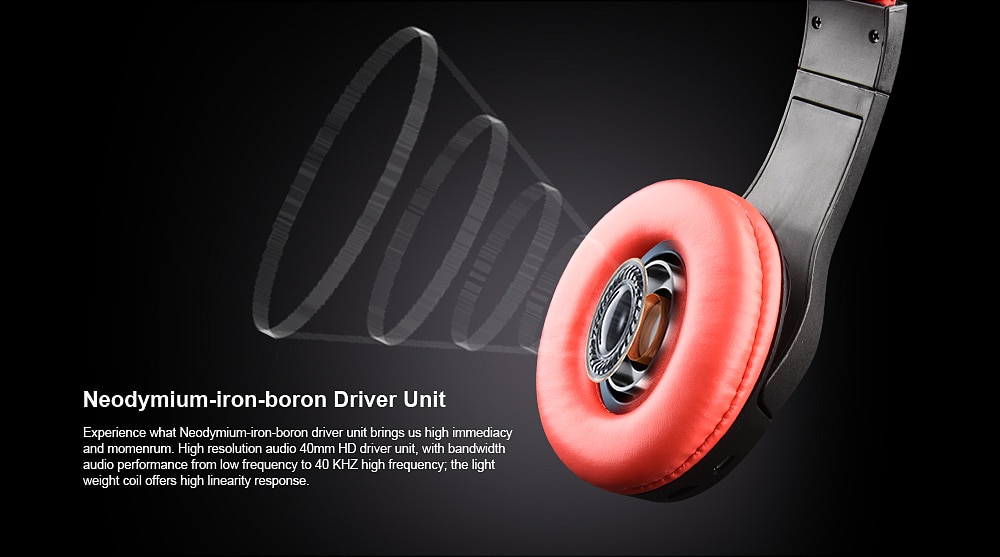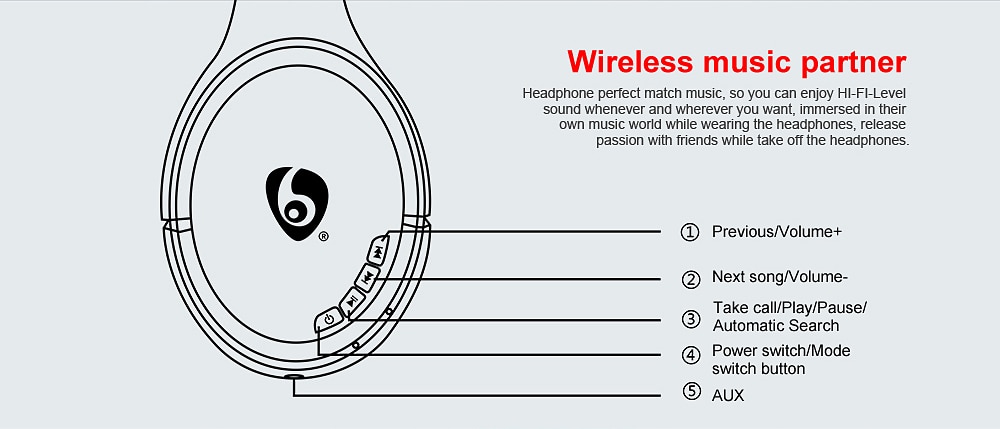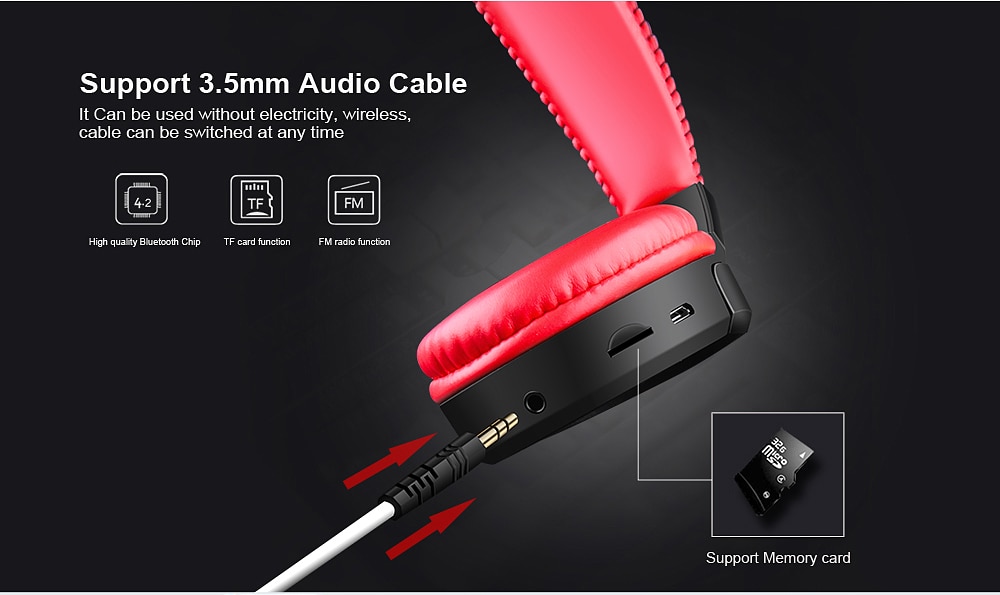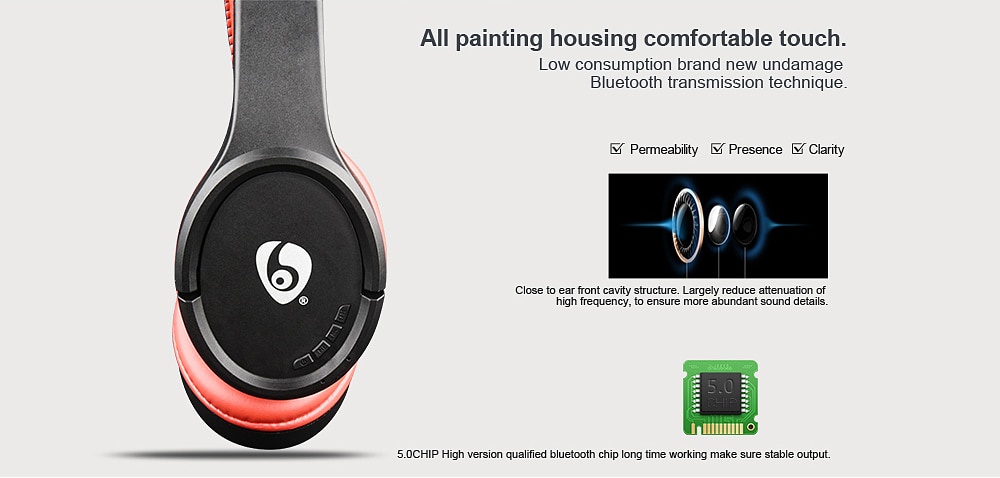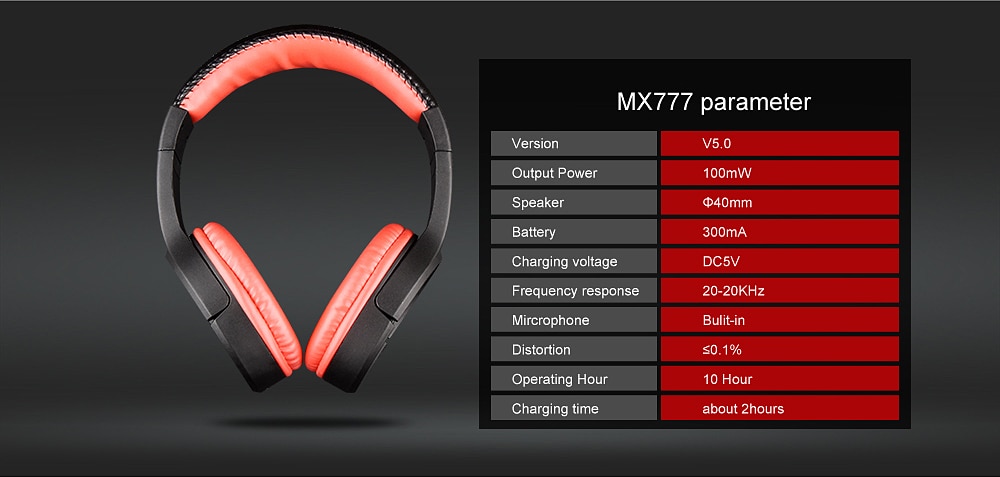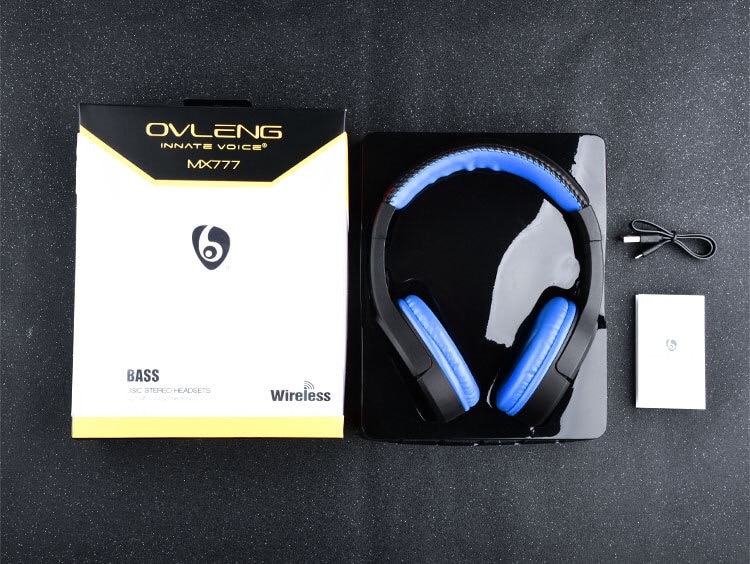 Frequently Asked Questions
Q: What device is compatible with this headphone?
A: As long as your devices support bluetooth function, such as suitable for all iPhones & iPads, Xiaomi, Huawei, Vivo, Oppo phone, but it doesn't support PS4, X-box One and Nintendo Switch.
Q: How is the sound quality?
A: The headphone supports stereo and bass.